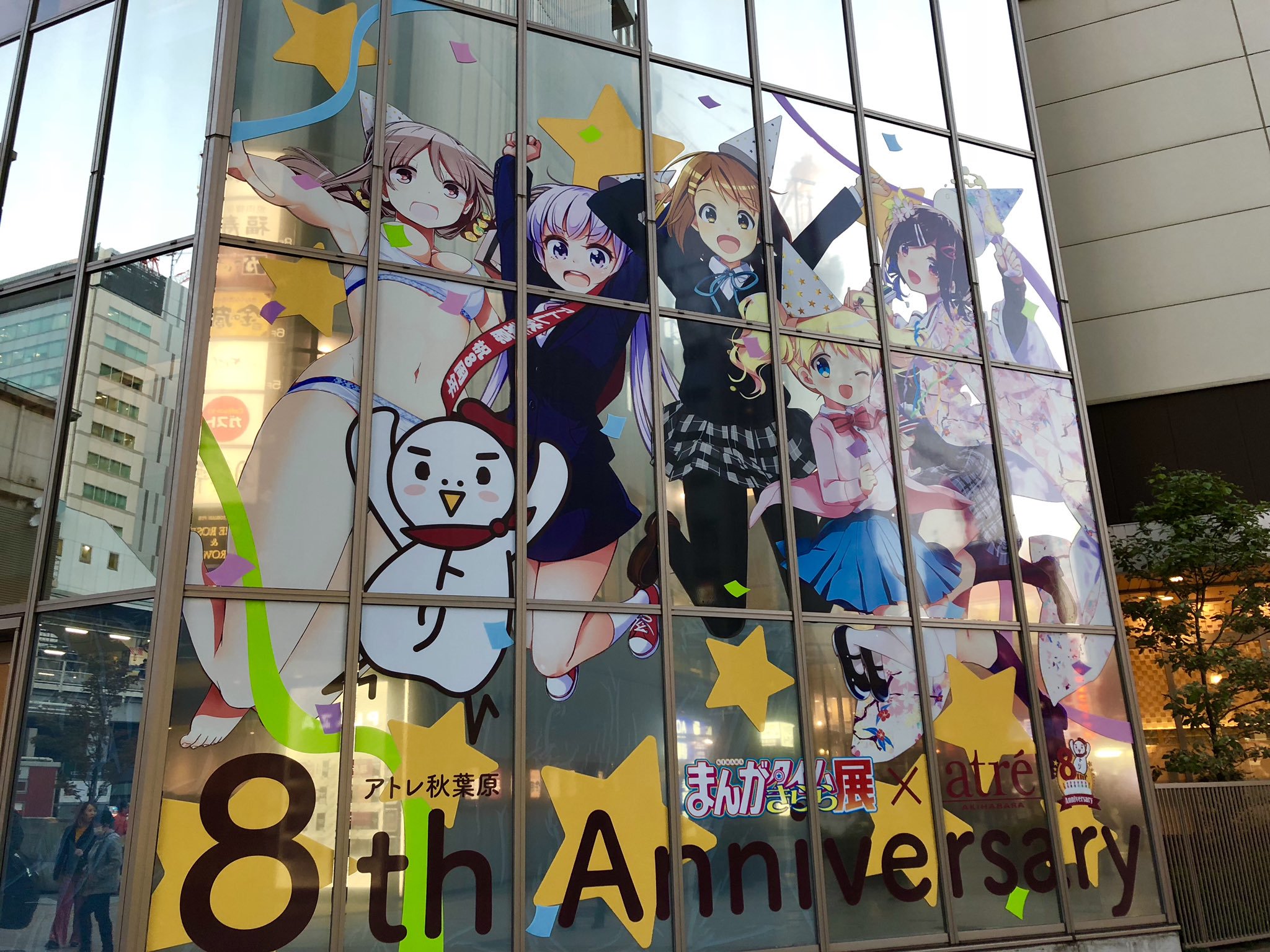 Interpretation is not an isolated act, but takes place within a Homeric battlefield, on which a host of interpretive options are either openly and implicitly in conflict.
Fredric Jameson, The Political Unconscious
I got into anime blogging six years ago. Back then, I was part of what you may call a 'critical circle'. All our time was spent identifying anime's 'tropes'. As soon as we'd found one, we acted like it'd always been there, and we went to on to judge shows in a very simple way: that show repeats the trope, so it's bad; that other show avoids the trope, so it's good. We construed anime as its own little world, with clichés and resorts that had nothing to do with any other area of culture, let alone our world. Anime was mere entertainment, so it couldn't mean more; we were reasonable, we thought. At the same time, we were very serious when it came to pigeonholing anime in tropes! Looking back, it was an extremely boring time, and I'm glad we moved past it.
Then came the next phase, which built on that framework to include social considerations: for instance, the panty shot which was previously a trope of harem anime had become a sexist trope. Finally, anime could mean something to our lives. This is largely the moment we are in living in terms of online discourse, at least among those who want their interactions with anime to be socially meaningful. And it is the kind of criticism I'd like to criticize today.
This is not because I find the move toward more social considerations bad; in fact, what I find problematic is its lack of radicality, its incapacity to free itself from the chains of the earlier discourse. The kind of reductive categorizing which was its hallmark lives on; we merely sprinkle some suggestion of social meaning on top of it. What we are looking at is a primitive type of critique that is merely hiding beneath the clothes of the kulturkritik. But the masquerade is all too clear: the whole affair is merely listing tropes, reifying1 them and refusing to pursue the work's logic; it is explaining to us that we don't need to know what unpleasant elements mean to a narrative, because their unpleasantness is all that really matters. Which is not to deny their unpleasantness; but can we call it criticism if we just call it 'anime tropes' and declare it can't mean anything beyond its reflection of an oppressive social order?
However, I do not have the time here to explain every area of anime discourse that has been victimized by this. Conveniently, I did start this work with my earlier article on kūki-kei / cute girls doing cute things anime (2018), which I will build on here, focusing on moe once again. And just like then, my critique will be an ideological one: indeed, let me make my claim right here and now: the fundamental issue with the criticism I have outlined above is that it betrays a profoundly ideological fault, an thinly veiled subservience to the cultural logics of capitalism; and its rejection of moe as escapism or (at worst vaguely misogynistic) fantasy is merely the negative expression of this.
To support this claim, I will first touch on the question of anime in relation to what we may call the culture industry. Having established a very general picture, I will provide some additional comments on 'cute girls doing things' anime; building on these, I will discuss political interpretation of anime in the more general sense. Finally, having expounded this position, I will explain the ideological flaws of this feminist criticism I aim to criticize in this article.
Anime and Mass Culture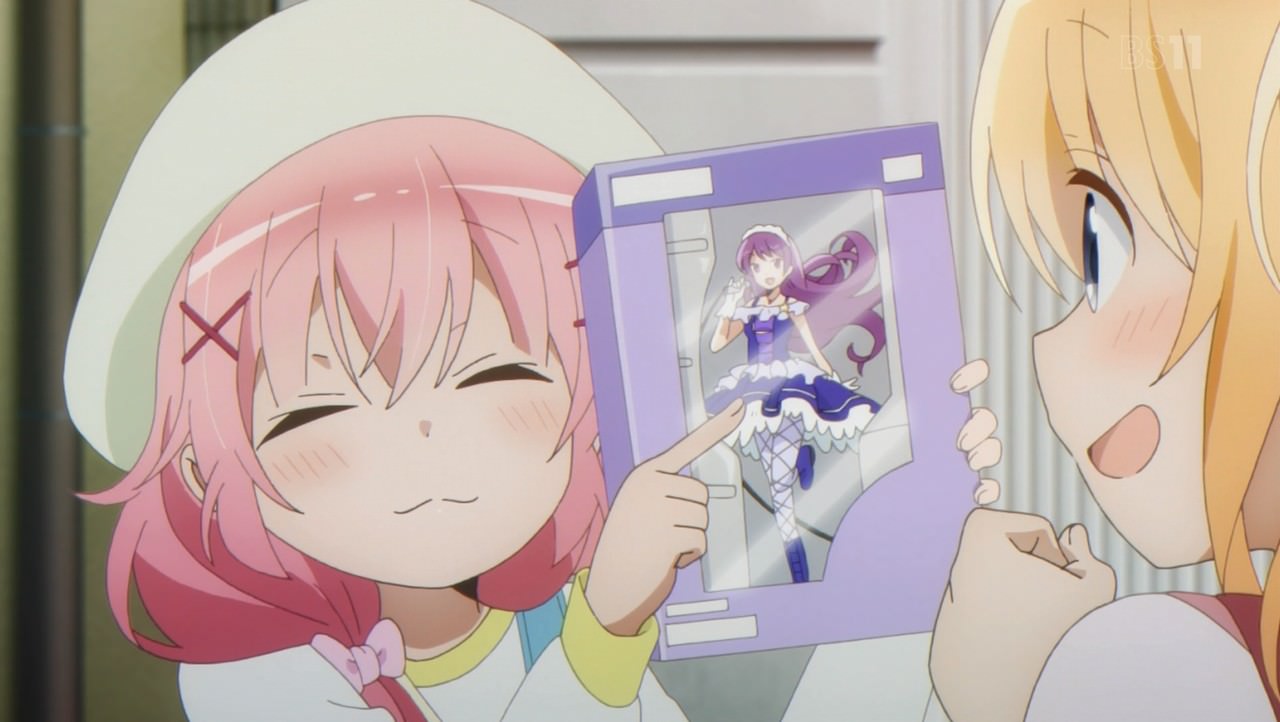 First of all, I'd like to explore why the reification described above takes place, at least in the case of moe. Moe sells. K-On! has been called a 'social phenomenon', and the likes of Non Non Biyori or GochiUsa have enjoyed large successes; overall, anime adapted from manga serialized in Kirara's magazines (the effective source of all moe today) has been a hallmark of the industry's production since 2009. The commercial success is not, of course, associated with greatness, but rather, following Azuma (whose thinking Western criticism seldom betrays), the works' ability to effective marry moe elements together so as to produce characters that the (male) viewer can get invested in, mostly thanks to their cuteness (Azuma, 2001). I have no room here to explore the complex dynamics of moe elements, but suffice to say that if we follow Azuma, what we call moe in the West is better called Kirara-kei: in other words, a marriage of moe elements that has been defined by K-On! and its successors. For Azuma, major anime are those that redefine what moe elements are trendy and effective to the consumer (that is to say reflect their changing desires best); by and large, the perception is that the current trends inherit from K-On!.
And it's important that they are consumers, more than say, spectators. In fact, the most profound assumption of writings such as Azuma's is that anime is first and foremost a product of mass culture, to be sold to a dominant demographic (men). This is the origin of moe elements: they are the expression of changing male desires (which themselves reflect larger social changes). As I have explained in my earlier article, this is largely the argument advanced by someone like Uno (2018), who sees in kūki-kei (what we call Kirara-kei in this article) the next phase of a manhood that has lost its grand narrative—that of the phallus—but nevertheless seeks to keep possessing women (he claims these shows are consumed as pornography, even more than the nineties' actually pornographic dating games). This is why something like K-On! "doesn't have a story" according to him: where men used to possess women in order to guarantee their identity (their grand narrative) as conquerors, they now have abandoned this, and instead revel in the possession of women in and for itself; therefore, no narrative is required anymore.
What we must see here is the movement: we explain that the devil is in the work itself, but then move outside of it to the explanation that the addressee of the work is the consumer itself, whose consumption is, to borrow Azuma's word, animalistic. That is where the source of moe is to be found, why it was created: to appeal to the male audience.
Western criticism has generally adhered to this idea. Thus we can say that moe is, for the West, as it is for Uno: a kind of pure expression of itself and for its own sake, in which no story or overarching themes matter. In this perspective, we can better understand the origins of a phrase such as 'cute girls doing cute things', where the present continuous seems to indicate that the performance of cuteness is endless and without rest for the girls, as negative.
The implication is that moe, by showing a purely idealized picture of the girls, putting them in a world which is free of any social issue, is a form of domestication, a movement by which the girls are reduced to avatars are comforting femininity and consequently made available as objects of sexual desire. The idea is that moe expresses a view of women which is very much sexist, since all they are is cute. But we must note that this isn't necessarily that the shows are willingly sexist like those more overtly patriarchal ones (say, harem stories): rather, moe merely ignores social issues, which, if involuntarily, makes it exploitable as an object of sexual fantasy on the part of the imaginary consumer. From a certain feminist point of view, this becomes the primary definer of moe anime, at which point it can be reified as a category that contains those shows which only display cute girls (and consequentially, which ignore the reality in which these girls exist, with all the consequences described here in terms of the show's politics).
And this is how moe was reified as an objectively existing category of anime in Western discourse, as the predominant paradigm of what anime a certain (male) audience consumes. A preliminary criticism we can make of this view is that it is extremely poor compared even to Azuma's moe elements: whereas the latter allows for myriad combinations which do not have to be reified (the element itself is an extremely small unit such as cat ears, or a single personality trait), Western criticism has tended to reify the combinations themselves: so Hirasawa Yui and her successors have been described as moeblobs, for instance. This doesn't allow for much variety in our view of anime, of course. That said, it may be justified by the fact that Western criticism has had other priorities. In fact, while the nature of Azuma's concept makes it essentially applicable to any anime today (and his is not a critical as much as a descriptive approach), the West has been concerned to pit moe shows against those more resistant works which stage girls fighting for their autonomy, displaying agency. The desire to value these shows which are considered more politically progressive (or more valuable to a feminist worldview) makes it necessary to devalue moe insofar as it appears more submissive to the patriarchal order.
The recent YoriMoi has sometimes been identified as one such opponent. In it, we see the girls fighting for their dream to go to the Antarctic; we even see women rejecting a man with toxic behavior. Through these displays of autonomy the girls are distanced from a sexist viewership: they are not available for objectification, at least not as readily. As a point of comparison, in K-On! the male viewer may be an absolute, as the story's closed world implies a sense of total control on the consumer's part; but in YoriMoi such a move is unavailable to the viewer. Evidently there is a whole vision of womanhood implicit in this criticism, which I do not have the space to write about here; suffice to say that the emphasis is here placed on women's strength and their capacity to resist an oppressive social order.
We now see what is at stake in this game of categorizing: not only, in the Japanese version, the identification of what makes a contemporary anime, but here specifically what the categories mean for the Western critic in their understanding of anime's social consequence. The categorization is good enough in that it brings out what is desired; but here we must ask: is this really enough to bring out a work's political significance, even in the case of those more valued works? What I would like to argue in the following is that such reification limits how we understand a show's politics by failing to restitute the imaginary context in which these works intervene.
On Political Interpretation
Critique of some fantasies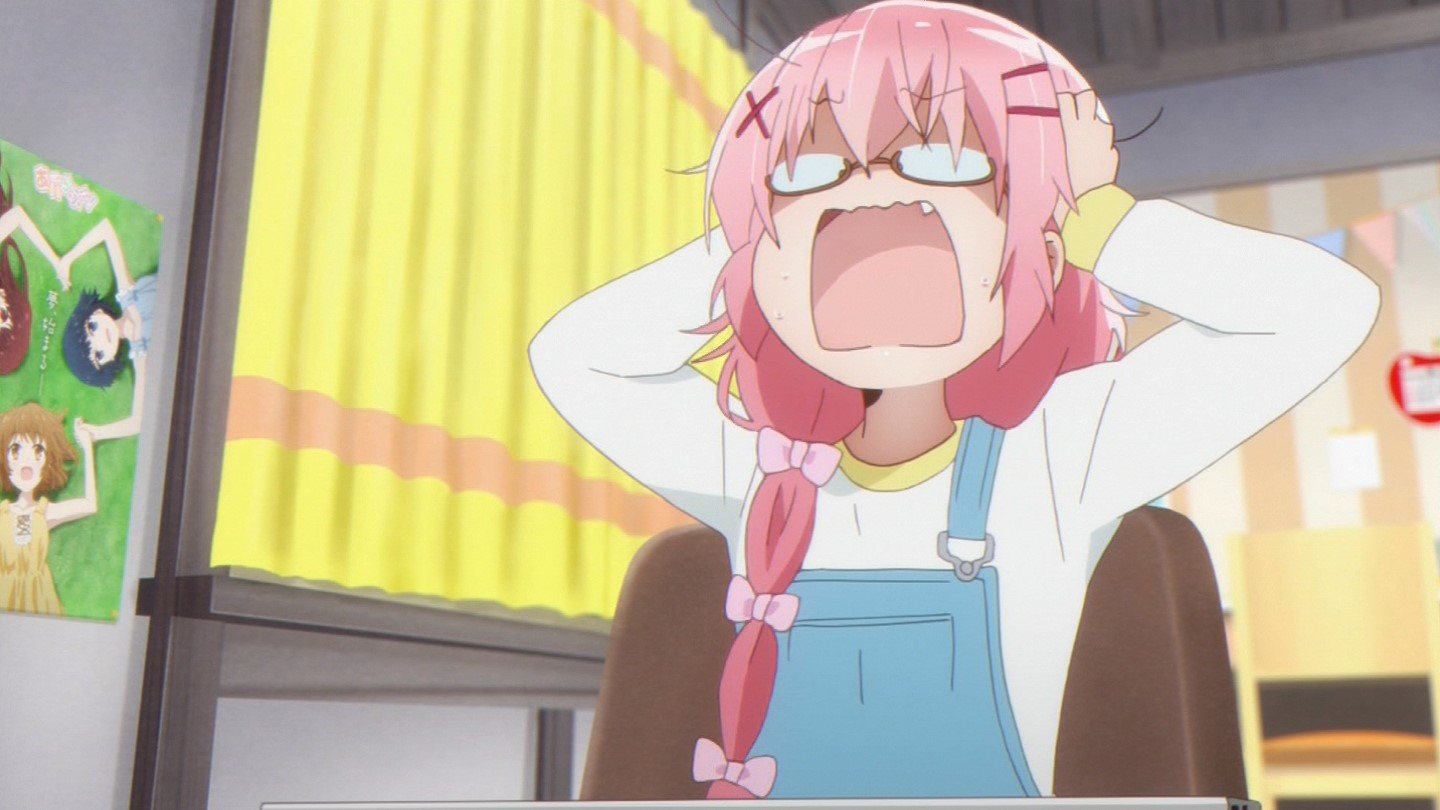 In my earlier article, I made a parallel between K-On! and YoriMoi. My point was that following the loose logic of a classification like that of kūki-kei, one could compare them, since despite YoriMoi ostensibly having a story, it essentially responds to the same political issues (a fact which Uno identifies very clearly himself (2011): the loss of a stable place and time in postmodern capitalism.
This should not be taken for criticism of the method I outlined above. After all, as attentive readers have likely noticed, my own method was a kind of structuralist Marxism, which I didn't care to question or even make explicit. This is not, I'd like to think, a flaw, but rather a choice—both in favor of Marxism and against other methods, as well as against the attachment to endless multiplicity and pluralism which is all too common today—that I made on the basis that I believe, following Fredric Jameson, that "Marxism cannot today be defended as a mere substitute for such other methods", but that, "in the spirit of a more authentic dialectical tradition, Marxism is here conceived as that "untranscendable horizon" that subsumes such apparently antagonistic or incommensurable critical operations, assigning an undoubted sectoral validity within itself, and thus at once cancelling and preserving them." (2007b) To borrow another phrase of his, Marxism is "infinitely totalizable", that is to say it can always expand its logic to "cancel and preserve" any other method (whether that be deconstructionism, structuralism, postcolonialism, queer theory…). My assessment—and it is an entirely political one—is that only Marxism can truly render a text's political stakes, which is why my writing is so unabashedly Marxist.
Having clarified my own position, I must now acknowledge the "sectoral validity" of the day's opponent. Azuma's work, for instance, is one of the early works in that line of otaku studies: that is to say, it is a work on the 'otaku question', which has a difficult history in Japan—having started in the aftermath of the Miyazaki affair—and in this sense, Azuma's endeavor is to make sense of this group in light of the new postmodern paradigm which had been developing itself when he authored Database Animals, rather than provide a blueprint for understanding anime itself. Following Ōtsuka Eiji (2016), we could understand his work as part of the depoliticization (or dehistoricization) of otaku, but despite the resonance of that criticism, there is something vulgar about a leftism (Ōtsuka calls himself an "old-fashioned leftist") that cannot acknowledge the local veracity of the postmodern condition; here specifically, of what it brings to our understanding of anime as a global medium.
Azuma himself gives the evocative image of Card Captor Sakura volumes piling up in Parisian bookstores—he says that this success is due to the strength with which anime reflects our postmodern situation. I think in this he is largely right (although I will criticize the word 'reflection' below), which is why above I associated his criticism and the dominant Western discourse: in different ways, both are based around the dominance of moe elements (tropes) as essential units that anime either reproduces or reinvents. The reception of anime as an isolated product, whose own terms (tropes) we can understand but whose cultural background is hardly ever explored (a disinterest which is included in the very conception of it as one more product of the global postmodern condition) has defined Western criticism up until now. In fact, following Azuma's logic, the spread of anime is a necessity of the postmodern condition: the end of grand narratives implies their explosion into so many smaller narratives the consumer can freely choose from; for the Western viewer who is either disillusioned with their own mass culture or has a curiosity for foreign productions, anime becomes merely one such small narrative. In such a situation, it is easy to understand why the historicity of anime and its tropes has gone unconsidered: that is not why it became popular across the world in the first place, and in fact localizing the issue so much would if anything betray the very reason we love anime: its capacity to resonate with us despite our distance from the culture that produced it; its belonging to essentially the same (postmodern) cultural background.
This at once help us understand the stakes in the trope-based criticism. The tropes are based on an identification of what 'stands out' to the Western viewer, whether that be a certain aesthetic (moe) or 'problems' (the panty shot). The problem of course is that these specific issues become, in Azuma's words, easy to identify with the database, or for us the 'Japanese' background that carries over into anime. Whether some hold that view out of orientalist prejudice or not (although certainly an argument to be had), is not my concern here: I wouldn't think it right to speculate on people's subconscious biases, the argument would require space that I don't have here. But what we can understand, then, is that even to the Western viewer, anime comes with its social charge: a charge that is, however, made unclear by our incapacity to separate what we (as Westerners) identify as problems and those that really reflect a social background. As a result, I think it is safe to affirm that that such criticism around tropes is a reflection of the concerns of a certain Western feminist criticism as much as it is a reflection on the specific conditions from which anime is born.
I do not think this is necessarily a problem in itself. After all, this article is not one of sociology, and I will not deploy the information needed for such an analysis myself (and it would be hypocritical of me to pretend I can represent a more authentically Japanese subject-position given I have claimed Marxism's universal quality above). In any case, an artwork must always be understood as a political fantasy, which means it creates a worldview to which the categories and priorities of a Western criticism can always apply. But now we have a feel for the outside of such a criticism, that is to say we understand how reifying categories cuts us off from the larger reality in which the work intervenes, we must ask: sure, a panty shot is sexist: but what meaning does it hold beyond that? I know the idea that a panty shot can mean something sounds utterly ridiculous, but only when we ask it can we, at long last, reach the problem of what political interpretation entails. Is it merely a question of what local affair, what fight against which imagined social order a work represents? Or is there more to it—something of what we could call the ideology of form—that gives a real political thrust even to the most apparently inoffensive works like K-On!?
The politics of moe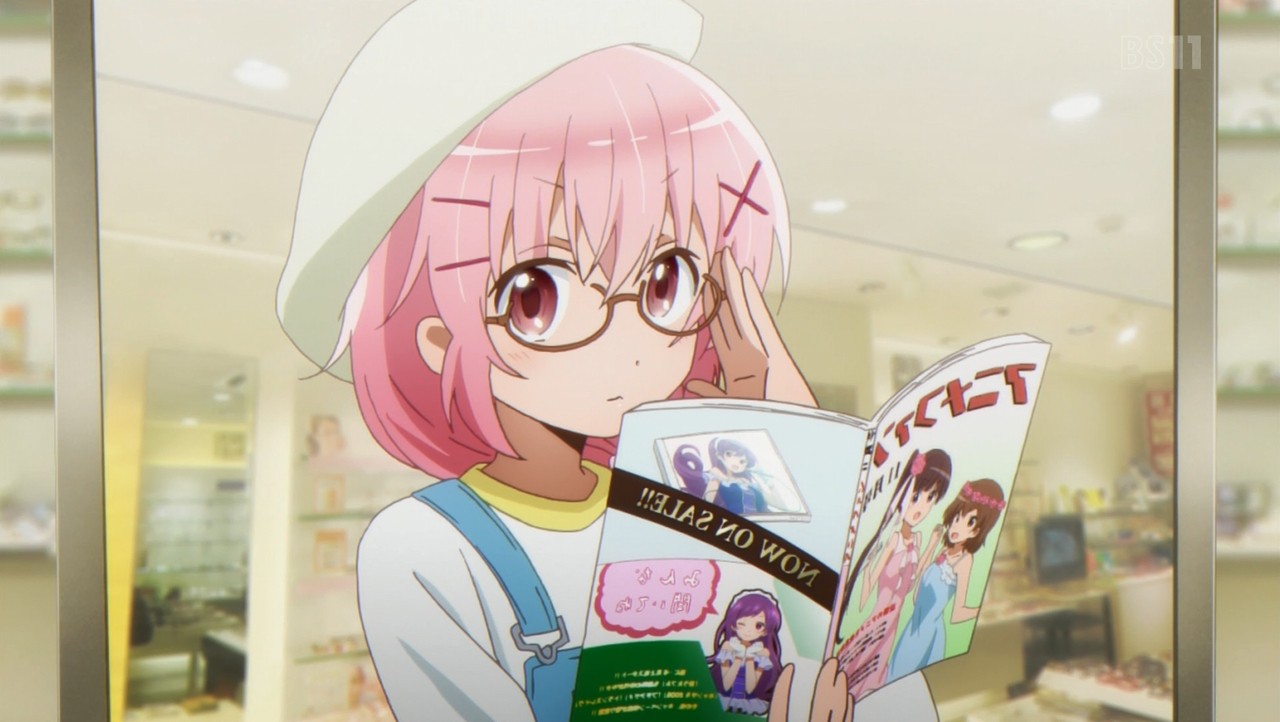 After all, if the categories are reified, it means they are taken as absolute; they are taken to produce meaning on their own—but any genuine critical project must consider how the work's multiple aspects relate to one another and eventually produce a more unified (albeit not uncontradictory) worldview. We know that moe means something—but in relation to what? It is precisely this relational element, so important to any interpretative work, that fades out of sight when one thinks of anime only in terms of 'categories'.
Let's pick up where we'd left off. In K-On!, a choice was made in favor of the inside as the last place to secure comfort. If we confine ourselves to the category of moe, the 'comfortableness' of the picture is evident, and may participate in an apparent submission to the social order. But once we put it in relation with the more concrete social history that ideals such as that of the young girl (shōjo) hold, the picture becomes more complex. In fact, far from serving any male viewer, it has a history in the struggle against women's integration into the capitalist machine:
Indeed, girls' school, same-sex eroticism, and performance all come together in what might be called a "girls' aesthetics," which challenges modern constructions of Japanese womanhood. The category of adolescence is a modern construct in Japan. In the premodern period, people were simply divided into children and adults, but capitalist modernity produced the new category of adolescence, during which those between childhood and adulthood are trained to become the future labor force (Treat 1996:280). This investment took place at school. As Honda Masuko points out, female students were invested as future "good wives, wise mothers" who would serve as the moral core of the developing middle class and, I would add, as reproducers of loyal Japanese citizens for Japan's growing empire. It is these female students who formed the social category of "girls" (1983:2 14). […]

While confined to disciplinary institutions, however, girls appropriated the confinement to stage their resistance to wifehood and motherhood. Honda further posits that if a social category of girls is the product of capitalism intertwined with the school system and gender ideology, a fictional category of girls is the product of girls' magazines, which were first published in the 1900s and 1910s (222-29). While they endorsed the educational policy for future good wives, wise mothers, they also – whether intentionally or not – provided female students with a space where they could freely perform fictional selves, ignoring gender ideology (225-27). For instance, girls used readers' columns as a site for personal communication with other girls, and they often used such lovely pen names as Harunami (spring wave) or Kain (flower shadow), as if to leave their actual names and lives behind (225). In addition, in prose pieces they sent to magazines, they expressed their erotic desire to/for other girls in excessively romantic and decorative sentences (Kawamura 1994:61-64). They also described in readers' columns the images of their eternally young and beautiful bourgeois bodies, which would not produce anything (55). They even fantasized death to be the ultimate way to remain young and beautiful (64-66). (Anan, 2011)
Here we see a more material view on moe establishing itself, as something rooted in girls' culture; one which emerged as a reflection of the girls' anxieties toward their growing assimilation within the capitalist system. We must note that, while we don't have time to explore all the manifestations and variations of this social reality in the moe anime's text, it can be pursued on a variety of levels, including in the first moment of the fantasized categories, where for instance Mugi as an ojō-sama (rich girl) can be interpreted as one fantasy of collaboration across class lines, or the emergence of some shared human essence which is more important to the group than any difference in social standing. What remains clear, however, is that the importance of the relational eventually leads us beyond these categories.
Having found some social content, however, is not yet satisfactory. After all, the title of this article is, in case I need to remind anyone, "if you hate moe, your feminism is GARBAGE—here's why"! This means I need to explain what makes moe so relevant to feminism—only then can I explain why ignoring it is such an ideological flaw.
Let's go back to the Anan extract I just quoted. Here the subject-position of the 'girl' is understood as a product of capitalism as it prepares the adolescents for their future lives as 'good wives, wise mothers' (ryōsai kenbo), a position which however becomes a place from which girls struggle against the demands imposed on their bodies as those of future workforce. However today, this gendered ideal has disappeared: women are just bodies among others, to be controlled like any other. This is not a 'gender-blind' argument: it is simply that, while women continue to face discrimination, capitalism now controls their bodies as a productive force like any other.
In this world, moe gains a new meaning. Clearly it reconstructs the ideal of the 'girl' as the stage of self-development unhampered by the forces of capital: but the horizon against which this reconstruction is set is not that of the 'good wife, wise mother', but rather the transformation of the self into sheer force of production. We may think in the following terms: oppressive as it was, the old ideal provided at least a prospect of stability, as women became masters of the 'private sphere'; but now this division between private and public has broken down, and girls face the same alienation as boys do, the world of moe is that phantasy of an ideal world where we can settle in one place against the instability of contemporary capitalist life. In this sense, the club room (for instance) is not a return to the 'private': it certainly reconstructs it, but as a rootless place, one which may change with time (and in fact this change is a feature in K-On!, through ever-so-slight alterations such as the appearance of Ton-chan). What menaces the characters is not their enclosure in the normative space of the home; rather, it is that unbearable freedom, where one is allowed to freely roam the world without ever gaining stability. This is, ultimately, moe's political significance, and why it resonates with its viewers all over the world: it projects a fantasy of stability (never to be realized as I have previously argued), which is more relevant than ever in what Deleuze called "societies of control"—where no one is confined to any normative space, but everyone is tributary of capitalism's whims no matter how far they run (2007).
This is not to say that these shows are perfect, either. They can be unaware of social issues, it is true (someone has mentioned to me the heteronormative logic behind Azusa's annoyed reactions to Yui's displays of affection). By acknowledging this, I want to make it clear that my goal is not to excuse these issues: my claim is not that moe works are fully realized, politically aware utopias, but rather utopian propositions—in this sense, their value lies precisely in their repression of the political. Further, this explains why the fantasy can never fully be realized: by repressing the political, they can project a utopian fantasy, but never fully realize it, as doing so would require directly political intervention within the work.
At this point, we are able to see that the idea of 'trope', essential to genre fiction at any rate, is at no point denied, but rather transcended by our analysis of it in terms of its negative: that is to say, what kind of relation it holds to some other element (whether it is inside or outside the work) and that give the trope its political significance.
Now, I wish to briefly draw my parallel with YoriMoi's logic. As a starting point, let's briefly outline the general ideological schema of moe. Often they center around an energetic, forward-looking heroine: Shinobu in KinMoza; Yui in K-On!; Cocoa in GochiUsa; Kohane in Anima Yell!; Yasuna in Kill Me Baby; or in a slightly different, less self-assured version, Kaoruko in Comic Girls or Hana in Slow Start (as these stories, centering around their heroines' achievements specifically, require them to have an inner enemy). However, they can be said to share a common characteristic: and that is their lack of resentment for the world. Hana, although blatantly disadvantaged by the school system, never expresses any criticism of it. This could be explained by a subservience to the social order: however, we may also interpret this move as motivated by the desire to let go of precisely this resentment which fuels so much of daily life.
This aspect is particularly important, because resentment is often the demon that haunts these idealized worlds (it is their outside, that society I described above): here K-On!, as it tackles the problem of time most directly, provides the most effective illustration with Azusa's character. She comes from the outside, has had more band experience that the other HTT members; in other words she has been molded by society; she has learned to be repressed. Another convincing recent example is Harukana Receive's Akari, a girl who learned to hide herself behind her pride due to her success as a local idol during her childhood (it is noteworthy that tsundere characters often make their appearance later on in the story or are transfer students). In Azusa's case, the goal will be to help her shed that layer of repression which she'd put on to survive 'out there'; and in doing this, the whole group can 'liberate' itself. This notably justifies Yui's attachment to her, in that she is her negative: Yui is the (relatively) free, unresentful heroine.
In YoriMoi by contrast, the starting position is rather that of Shirase, who is herself the resenting heroine (we all remember the ending of episode nine, I imagine), whereas Mari would stand for the more stereotypically Kirara-kei heroine. The relationship is here reversed: whereas Kirara-kei imagines a world without resentment, YoriMoi rather carries out vengeance against a world which attempts to cage young girls into the rhythm of daily life. Whereas in Kirara-kei it is the energetic heroine who takes the initiative of changing their life, in YoriMoi it is resentment which allows liberation. Or we would say so if not for the fact that in episode nine, the girls' journey is identified with the fantasized image of the revengeful nation; and the ending sees the girls coming to terms with the routine of daily life, returning to it with a sense of its exceptionality after their adventure (which is not to say that it has materially changed, but rather their relationship to it has).
In either case, the relation to social life is not a critical one, it turns out; but the contrast between the two endings is proof enough of their differences when it comes to what picture of the world they draw. In K-On!, the realization 'broken promise' is the very height of the drama; we celebrate the beauty of the moment knowing it must disappear, and this tragedy is itself cathartic, it is the height of liberation; but because of this, knowing what happens after is in itself forbidden. This is the sense in which Kirara-kei represses the political most thoroughly: any depiction of down-to-earth economic life (such as the worker's life) is forbidden. In YoriMoi, although the fight against a dull everyday is depicted, we see the return to daily life: it is celebrated as a necessary next step, as the characters are reintegrated in the rhythm of contemporary city life: the whole adventure is if anything the intensification of that rhythm, the self-defeating colonizing of the last remaining outside, a thoroughgoing celebration of anthropocentrism; here there is no promise to be broken, as the beauty is precisely the willing molding of the self through a limit-experience. In YoriMoi, desire is revolutionary, but only until it's redirected back to contemporary life via the nation's avatar (the boat). We conclude that YoriMoi represses the fundamental impossibility of what it proposes, which is also what Kirara-kei anime does, albeit on a very different level: in the former, what is repressed is this final revolutionary moment in which the tragedy of a return to daily life is recognized for what it is and overcome (the only series to have depicted this in recent years being, I would argue, Shōjo☆Kageki Revue Starlight). YoriMoi, although not repressing the necessary tragedy of the future like moe shows tend to, very much accepts it.
By now I think I have been able to outline a picture of what political commentary looks like: we must, as the first part of our analysis, think of the tropes that constitute genre fiction; but instead of getting stuck in them as producers of some final decision on a work's political meaning, we must overcome the categories by restoring the multiplicity of relations in which they manifest; and finally, from all these connections, draw some final political meaning which the work produces in a certain social context.
Now however, all of this would be meaningless if all I was proposing was a somewhat more sophisticated model for determining which shows are progressive and which or not; this would take us right back where we started. The point here is, rather, to take a work to its ideological limits to find what fantasy of closure it stages (that is to say, what resolution it provides to its ideological contradiction), and thus find what is the ideological limit of the work itself: in YoriMoi, it is that its heartening display of female is strength happens under the assimilationist auspices of the national fantasy; in K-On!, it is the impossibility to say a word on the future.
Conclusion: beyond representational tinkering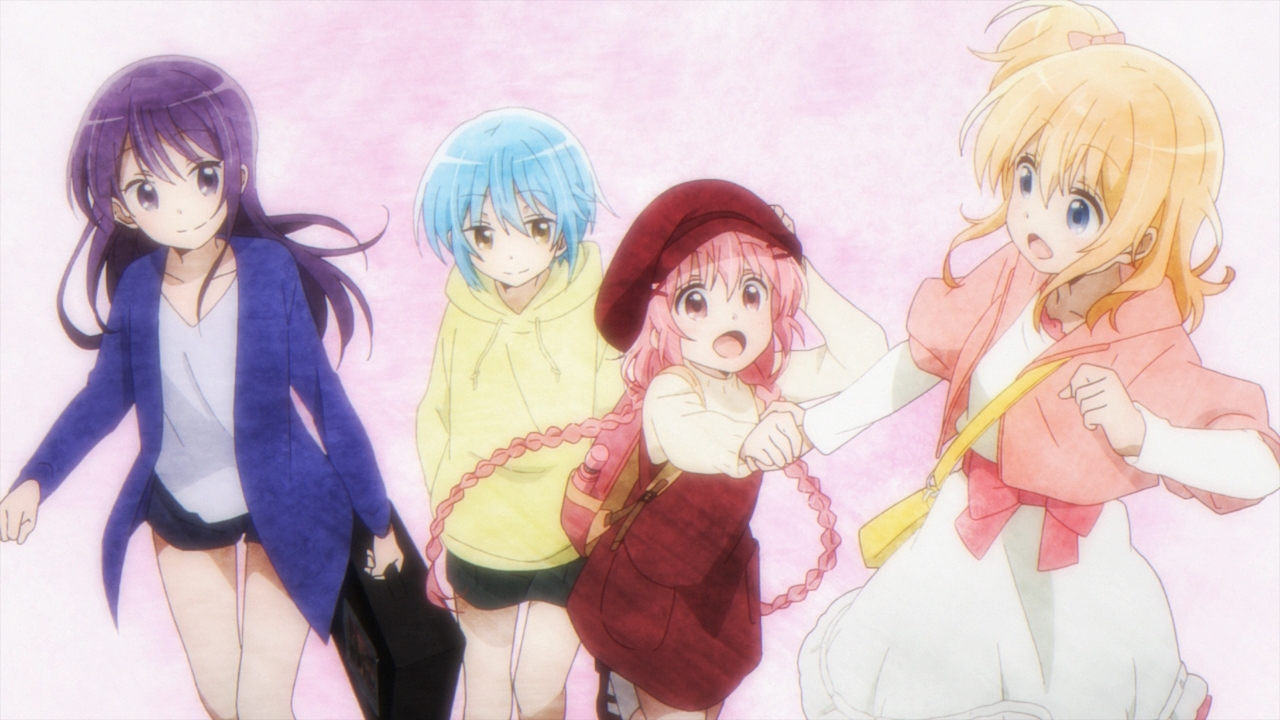 Having come so far, if we accept that any work of mass culture represses the political to a degree or another, then the conclusion is self-evident: the criticism which doesn't bring this out is itself mystified by ideology.
As I have already noted, the use of the word 'reification' isn't innocent. I take this categorization as essentially the denial of contradiction, following Jameson once again:
I have insisted elsewhere on the sterility of such classificatory procedures, which may always, it seems to me, be taken as symptoms and indices of the repression of a more genuinely dialectical or historical practice of cultural analysis. (2007b)
I'd go a step further and say that this criticism is essentially a form of capitalist realism (Fisher, 2009). We may think of the dialectical form as one that aims at restituting an individual intervention's (an artwork) necessary contradiction as a fantasy of resolution in a world which is driven by contradictions; on the contrary, the type of criticism I've worked to criticize adheres to the fantasy of such a resolution. It conveys the idea that a certain configuration of tropes creates a complete world, at which point works can objectively be classified in relation to these configurations, ignoring the contradictions which unveil themselves when the categories are overcome (this is true even of blatantly political works like DarliFra, which provide no perfect ideological systems and whose inner contradictions would require investigation). However, as we have found, only by exposing these contradictions can we truly build a media criticism that is also critical of the established social order.
But the fantasy of closure is the least of what I want to criticize. The time has come to finally answer the question of why feminist anime criticism must embrace moe if it wants to call itself feminist.
As I have already explained, Uno defines kūki-kei in terms of a desire to improve the 'here and now' in a post-revolutionary society (2011). To do this, he draws on Kitada Akihiro's notion of "connective sociality".
Please think of exchanging mail addresses or posting about daily lives on Twitter. When we email or tweet 'I'm hungry', 'tired', or 'it's cold today', what we hope is not for the information to reach the person we've sent the message to. It is for them to react. When they respond with 'I'm hungry too' or 'it's really cold', what we pay attention is not what they're saying, but the fact that they reacted = that they care about what we have said. Communication itself has become a goal. The sociologist Kitada Akihiro calls this "connective sociality".

In kūkei-kei works, detours after school and talks in the club room are depicted rather than victory in a competition or romance with an admired person; consumers there discover an idealized 'youth'. This shows that 'connective sociality' is also to be found in their desire for fiction. What they desire is an idealized space in which 'connective sociality' can be fulfilled. To summarize, in this case, the goal is not to gain something via youth, but rather youth is itself the goal, to participate in club activities and spend time with friends has itself become the goal. (Uno, 2018)
The problem with this perspective is that it falls in the trap of a theory of 'reflection', where our Kirara-kei works would merely be representative of our social situation by putting the emphasis, like our society, on communication itself (which is, Uno goes on to argue, formative of identity in our current society). Instead, we must understand the artwork as an intervention that cuts through the various contradictions society is stuck in:
[W]e cannot fully do justice to the ideological function of works like these unless we are willing to concede the presence within them of a more positive function as well: of what I will call, following the Frankfurt School, their Utopian or transcendent potential—that dimension of even the most degraded type of mass culture which remains implicitly, and no matter how faintly, negative and critical of the social order from which, as a product and as a commodity, it springs. At this point in the argument, then, the hypothesis is that the works of mass culture cannot be ideological without at one and the same time being implicitly or explicitly Utopian as well: they cannot manipulate unless they offer some genuine shred of content as a fantasy bribe to the public about so be so manipulated[.] (Jameson, 2007a)
Here I can add the criticism, hinted at above, but important to my approach, that no artwork ever truly reflects a social situation (this would deny what I established earlier, that they always build a fantasy of the social reality they inhabit) but rather intervenes in it, which means that no matter how faint, there is indeed a point being made, a social anxiety that is activated, no matter how thinly, and no matter how facile the resolution provided is. Thus, while Uno's point is interesting for understanding the local situation at play in kūki-kei, I believe that for a true understanding of how moe contains utopian potential, we must, ultimately, understand the social situation it intervenes in terms of a critique of capitalism itself. At this point I feel compelled to turn to the related but more critical theory of 'communicative capitalism' developed by Jodi Dean:
Communicative capitalism refers to the form of late capitalism in which values heralded as central to democracy materialize in networked communications technologies. Ideals of access, inclusion, discussion and participation are realized through expansions, intensifications and interconnections of global telecommunications. In communicative capitalism, capitalist productivity derives from its expropriation and exploitation of communicative processes. This does not mean that information technologies have replaced manufacturing; in fact, they drive a wide variety of mining, chemical, and biotechnological industries. Nor does it mean that networked computing has enhanced productivity outside the production of networked computing itself. Rather, it means that capitalism has subsumed communication such that communication does not provide a critical outside. Communication serves capital, whether in affective forms of care for producers and consumers, the mobilization of sharing and expression as instruments for "human relations" in the workplace, or contributions to ubiquitous media circuits. (Dean, 2014)
This, I think, provides an important finale note in why so many on the left—which, it should go without saying, includes many marginalized spectatorships—love moe so much. In its essentially fantasized world there is not a mere lack of political awareness, but also an essentially utopian vision, in which the restless alienation of productive forces is halted, and the time to build a new togetherness is taken; in which communication happens face-to-face, in which it is not shared for any kind of capitalist recuperation or larger mission, but rather for itself: this may have seemed very inconspicuous in another context, but in ours, the desire for such an outside to public modes of communication resonates with the viewer in a very particular way. More than ever, the words resonate: "'Rien faire comme une bête, lying on water and looking peacefully at the sky, 'being, nothing else, without any further definition and fulfillment'" (Adorno, 2005) is the name of the utopia we look at when we watch moe anime, and especially for marginalized viewers whose bodies capital is now trying to convert into productive forces like any other.
And finally, in seeing this, we have moved beyond the individualized (and in this liberal) problem of representation and into the much more politically powerful realm of new collective fantasies.
Representation is often based on the entirely acceptable, but slightly off-the-mark, acceptation that the issue of much media is with its inclusion of diverse character types along gender and sexuality lines. Strikingly, it seems that we entirely accept anime's abstraction of class-based considerations: that financial struggle is either entirely individualized or absent from the picture is no problem for any of these critics, even though the implication is that economic life is something of a dirty subject—I think of Auerbach's description of the issue in the case of Molière (2013), which seems strangely relevant for anime—often runs through anime. This is a symptom of the chief failure of such criticism, which is to comprehend why people—beyond the dirty figure of the male consumer—are attracted to moe. Their thinking is so thoroughly individualized that they cannot imagine why so many queer viewers love it—well, let me break it to you: it's because we like envisaging these new collective fantasies, we like to think of an unalienated togetherness. The acceptation that the best we can have is necessarily a confrontational worldview, and that the vision of a simple daily life—let me not quote Adorno again—is necessarily a degraded one, is not only deeply Western (in that it does not render the subcultural rendition of the political, which is often, as the name would indicate, below the surface, hence the non-confrontational appearance), but also a base form of capitalist realism itself, in that it betrays a blatant incapacity to imagine new collective fantasies in its incapacity to appreciate the simple utopian propositions that often emerge from moe series. The reality that emerges is that feminist criticism is all too often submitted to capitalism's cultural logic. Yes, we do want more diversity—representation, if you will—in our media; but we also like to dream of a world where the next decades won't see the full unleash of biocapitalism on our already controlled bodies, and the sheer naiveté of those folks who think that 'media literacy' should stop at teaching women how to recognize the ways in which they are marginalized in media is frankly astonishing. Some may find the argument outrageous: at least they do something, don't they? To this, let me end on a quote by the late Mark Fisher (may you rest in peace):
The whole deep-level assumption here is that we all know, basically, what the world is… (i.e. as described by commonsense liberal individualist ontology) … and more importantly, we know what it can be. All that is required is a little tweaking, making things a little nicer….

One consequence of this of course is the development of absurd lifestyle so-called feminism. Just as Cult Studs Gramsci-ism is anti-Marxist, so lifestyle lib feminism is not a modified or 'developed' form of feminism, it is actually anti-feminist. In the same way that Marxism, as I said in the last post, is about the production of a collective subjectivity, so Feminism, if it is to have any meaningful sense, must be about women as a collectivity, not individual women getting ahead, still less, surely, about representational tinkering. (Fisher, 2004)
Maybe we can also learn to appreciate the ways this manifests, timidly as it sometimes may, in the anime we watch—maybe, more than spending our time complaining about tropes, this is what we need to awaken "the spectre of a world which could be free" (Marcuse, 2015).
Bibliography
Adorno, T. W. (2005). Minima moralia: reflections on a damaged life. (E. F. N. Jephcott, Trans.). London ; New York: Verso.
Anan, N. (2011). Two-Dimensional Imagination in Contemporary Japanese Women's Performance. TDR (1988-), 55(4), 96–112.
Auerbach, E. (2013). The Faux Dévot. In W. R. Trask (Trans.), Mimesis: the representation of reality in Western literature (1st Princeton Classics ed., 50th anniversary ed). Princeton ; Oxford: Princeton University Press.
Azuma, H. (2001). Dōbutsu-ka suru posutomodan: otaku kara mita nihon shakai [Animalizing postmodernity: japanese society viewed by otaku]. Tôkyô: Kôdansha.
daysofsummer. (2018, December 1). Notes toward a politics of "cute girls doing cute things" anime. Retrieved January 29, 2019, from https://voxartes.com/cute-girls-politics/
Dean, J. (2014, November 11). Communicative Capitalism and Class Struggle [Text]. Retrieved January 20, 2019, from http://spheres-journal.org/communicative-capitalism-and-class-struggle/
Deleuze, G. (2007). Post-scriptum sur les sociétés de contrôle. In Pourparlers, 1972-1990. Paris: Editions de Minuit.
Fisher, M. (2004, August 16). FUZZY DELEUZE. Retrieved January 20, 2019, from http://k-punk.org/fuzzy-deleuze/
Fisher, M. (2009). Capitalist realism: is there no alternative? Winchester: O Books.
Jameson, F. (2007a). Reification and utopia in mass culture. In Signatures of the visible (pp. 11–46). New York: Routledge Classics.
Jameson, F. (2007b). The political unconscious: narrative as a socially symbolic act. London: Routledge.
Marcuse, H. (2015). Eros and civilization: a philosophical inquiry in to Freud. London: Routledge.
Ōtsuka, E. (2016). Otaku Culture as "Conversion Literature." In P. W. Galbraith, T. H. Kam, & B.-O. Kamm (Eds.), Debating otaku in contemporary Japan: historical perspectives and new horizons. London ; New York: Bloomsbury.
Uno, T. (2011a). Zero-nendai no sōzōryoku, sono go [After "The 2000s' imagination"]. In Zero-nendai no sōzōryoku [The 2000s' imagination]. Tōkyō: Hayakawa shobō.
Uno, T. (2018, March 16). Uno Tsunehiro "Bōsei no disutopia EXTRA" dai yon-kai 'kūki-kei' to giji dōseiai-teki komyunikeishon (1) [Uno Tsunehiro's "Maternal dystopia EXTRA" episode four: kūki-kei and pseudo-homosexual communication (1)]: Daily PLANETS. Retrieved November 28, 2018, from http://ch.nicovideo.jp/wakusei2nd/blomaga/ar1450037