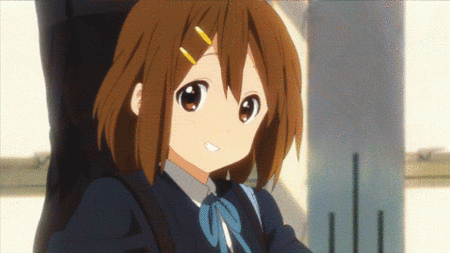 NOTE: A huge thanks to Arctutus for proofreading this and helping me make it as readable and fleshed out as possible! It's thanks to you that it turned out this well in so little time.
Just a few days ago, popular AniTuber Under The Scope (hereinafter UTS) published a video on the ever-controversial topic of so-called "cute girls doing cute things anime" (Under The Scope, 2018). The video offers a pleasant breakdown of why these works are so appealing to him, and addresses some of the negative attitudes usually directed at them. I am generally in agreement with UTS' points, so this will not be a rebuttal. Rather, I will be using it as a jumping off point to discuss "cute girls doing cute things" anime as it's been analyzed in Japan: that is to say, under the name kūki-kei. I will attempt to explain how the debates happening there explore the genre's politics, and the limits of these debates, in hopes of setting the groundwork for analyses which better reflect the politics in this genre's form. First of all, I will give a basic definition of kūki-kei and its main characteristics, which I will then discuss on their own, looking for intersections with UTS' understanding and potential criticisms; then, bringing everything together, I will conclude by questioning whether "cute girls doing cute things"/kūki-kei is helpful in understanding political content.
Introduction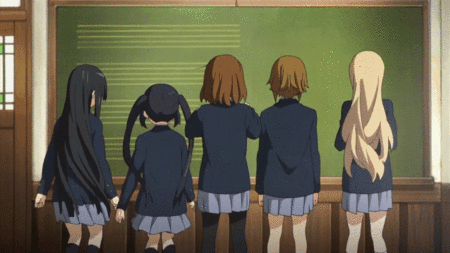 First of all, we must define kūki-kei. It roughly translates as "atmosphere anime" and is usually taken as synonymous with nichijō-kei, which corresponds to our "slice-of-life". The words were born from online communities in the latter half of the 2000s—around the time Uno Tsunehiro's landmark analysis of sekai-kei anime Zero-nendai no sōzōryoku (Uno, 2011b)was originally published, in 2008. As he makes plain in the additional chapter to the 2011 edition (Uno, 2011a), for him kūki-kei anime holds two major characteristics: the first is the lack of male characters; the second is the lack of a narrative goal. These two are deeply connected: according to him, the purpose of kūki-kei anime is to keep any story from occurring; and if there were male characters—that's to say, potential romantic partners—then they'd be the disruptive element to start that story. More specifically, they'd necessarily make time appear: by disrupting peace with an original situation, they'd launch tribulations that move toward a final state, a narrative goal; but in kūki-kei anime, there is no goal. Kūki-kei, then, aims to build a world without time, and in order to achieve this, needs to purposely forget about potentially troubling elements in its building process; the "opposite sex" (isei 異性) being one such obvious element.
Although kūki-kei may appear a subcategory of "cute girls doing cute things" anime (UTS himself seems to use nichijō-kei in that sense), I propose that the characteristics given above are widely shared enough to make them equivalents, especially given the forceful enlarging of kūki-kei's range by Uno I will detail below.
For now, I will start by discussing the problem of story in kūki-kei anime.
Time and Place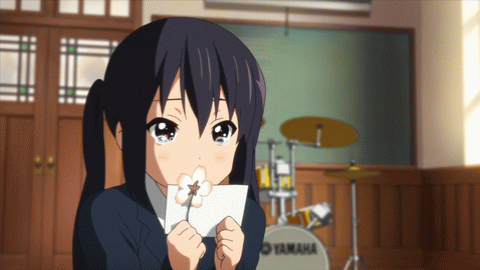 As the usual example is K-On!, I will be using it myself. To summarize, K-On! is for now defined as a storiless, atemporal work. This has been the popular understanding in Japan. Uno compares kūki-kei to sociologist Kitada Akihiro's concept of tsunagari no shakai-sei (つながりの社会性  roughly translates as "connective sociality"), which he defines as a form of socialization where socialization is itself the goal: a typical example would be posting photos of one's meals on social media, where there's no desire for anything particular beyond the socialization itself, in the form of likes, retweets, comments, or whatever have you. Similarly in kūki-kei, there's no goal, because living the moment is the goal. In K-On!, the point is not to reach the Budōkan or achieve anything specific; it's merely to enjoy youth for its own sake (it's "about the journey, not the destination", as UTS says). Uno notes that, although there are some temporal markers (such as the concerts), daily life takes over again as soon as these events are over. He identifies this goalless story with a shift from the revolutionary desire for "another place" (koko dewa nai doko ka ここではないどこか) to the desire to make the "here and now" (ima. koko 今・ここ) a more pleasant environment—a movement first completed in Haruhi, where a Goddess finds herself favoring the pleasantness of daily life. Therefore, rather than totally atemporal, K-On! aims to eternalize youth, thus abolishing its specific temporality (as three or so years in one's adolescence). And this is the first political aspect he identifies in kūki-kei anime: the attempt to carve a more pleasant place for oneself in a post-revolutionary world.
Although generally time has been the central concern of kūki-kei analysts in Japan, UTS is right to point out that these shows come with a strong sense of belonging to a place. I would suggest that this difference in concern is probably because Western (and especially American) viewers find the sense of belonging to one's roots (kokyō 故郷) more of a contrast with their own experience, because they do not have the Japanese experience with a centralized society which requires one to move to the capital (jōkyō 上京) for career reasons and creates a number of fantasized images around "The Capital" (and retrospective phantasies of "Home").
At any rate, I think it should be obvious that the two are deeply intertwined: whichever strikes one more, the place's appearance of stability serves to shatter temporality and lull us into a sense of eternality. Or, if we decide to go with the reverse, an everlasting "now" serves to maintain the place we wish to remain stable in forever. If I were to choose, I would the latter, which is closer to UTS' own choice when he says: "they have a sense of place. Be it the interactions between them, their experience with their world, or a bond that gradually fills in over time, this combination of atmosphere, reflection and belonging makes it special" (Under The Scope, 2018). As he does, I believe that kūki-kei anime is more about the connections and the place which secures them (the school one must come back to every weekday): travels provide a good example: look no further than an all-time favorite of mine, Gochūmon wa Usagi desu ka?? ~Dear My Sister~: Cocoa goes back to her hometown, a short journey to reconnect with her roots and her aspirations—only to come back to the town where everyone is, and further enjoy the days spent with them, in this place where they live. Another formulation would thus be: kūki-kei is set against the background that temporal progress necessarily implies a change of the here, and that the characters who wish to protect their here must also seek to eternalize the now. The temporal aspect, in this view, is a function of the problem of the place.
And this new angle reveals a whole new level of analysis of kūki-kei anime's political content. The intense imagery around the city/home dichotomy is by no means new: we can see it in Ozu's cinema, for instance in his early exploration of urbanization I Was Born, But… (1933). For the kūki-kei, this process has been completed, however: there is no "outside" anymore. That's where "belonging" starts telling us so much: these characters have the whole world available to them, and yet they choose to stay here. The death of the outside means that the world tends to be an undifferentiated urban landscape; and in fact, these characters often live in suburban areas! What this means is that, this change toward ever-more similar landscapes having been internalized, the characters of kūki-kei anime show agency because they differentiate the place: they want to stay in it because this interior has come to match theirs. It is different from the rest because they have colored it with the time spent growing as individuals, building their relationships. And thus we come full circle: kūki-kei anime is about the here, not for its own sake, but because it is the only place where the characters get to have their now. After all, the outside world is not "the outside" anymore—but it is a place where we are alienated from our time, where Capital disposes of it according to its whims. This means that Uno is right about kūki-kei anime representing a post-revolutionary desire: it accepts that it cannot change the world; instead, it turns to its characters' interiority.
But this also means that the kūki-kei relationship to time is far more complex than Uno understands.
There have been arguments against his position, one of them being Hirose Masahiro's 2013 piece kūki-kei to iu na no ori (空気系という名の檻) (Hirose, 2013), where he defines kūki-kei as no more than a cage which limits the possibilities for analyzing series like K-On!; in fact, he argues that time is the very theme of such a story. Unlike Uno, he understands the concerts as signs of time's passing, and extensively quotes the scene after HTT's last live as a sign of the strong sense that this daily life will not, in fact come back—of its fleetingness, then.
I side with Hirose here. Uno's argument is worth hearing out because it does point to the desire for the here and now, but I would conclude that these series are too obviously punctuated with moments that remind their characters of the transience of their situation for us to ignore; and that, as Hirose says, the cage of kūki-kei is a form of interpretive violence, in that it forces us to erase the genre's inner contradictions. To be exact, what I would say kūki-kei anime shows us is that the experience of time in class society is inevitably conflictual. As what I wrote above should hint at, at its core the time of kūki-kei anime is that of its characters: it is the time they have made theirs. But what Hirose shows without saying in pointing out that these stories are about time, is that they are in fact a struggle for time: kūki-kei anime knows that time is society's property, which it alienates from us. Revolution not being available anymore, the genre turns to interiority, so that in their here at least (the clubroom for instance), these characters can have a time that's truly theirs. But it knows that this can't last, and this is where time becomes a theme properly speaking.
As Uno himself points out, such shows have no counter-cultural significance, and I think my interpretation very much shows the consequence of this: there is no conscious struggle for the "here and now"; if anything, it is a form of youthfulness that must be overcome because society will not allow its continuity. Kūki-kei anime does not fight against the alienation from time: rather, it's a desperate (hopeless maybe) search for this unalienated now, in some kind of unrealizable hope that it may last forever; but it can't, Yui and her friends must graduate, and both characters and audience, sharing the implicit realization that the beauty of the story is precisely that it cannot fulfill its promise, say goodbye to each other in a torrent of tears.
Ultimately, I am arguing that a show like K-On! very much features a story, if only on an allegorical level, that is to say as an micro-level struggle with life's necessary instability, and the beauty found in a time and place which allows unfettered individual growth, a theme emphasized by most of Uno's adversaries—kūki-kei anime knows it cannot run away forever, and merely strives to carve a temporary refuge. This surely justifies why UTS finds these series so therapeutic. Even if there is no narrative goal, set against the background of the larger society with which subcultural communities struggle, this lack of a goal finds its (political) significance. Note that this still holds for less obviously temporal works, such as the nonlinear patchwork of Hidamari Sketch or so-called Sazae kūkan works (a la Yuru Yuri): the former avoids time's cruel linearity by reconfiguring it around arcs (as UTS explains) which establish an endlessly repeatable cyclical time, while the latter represses the fear of the ending via willful ignorance of temporality altogether (a form of false consciousness, then).
Yeah, but is it really feminist?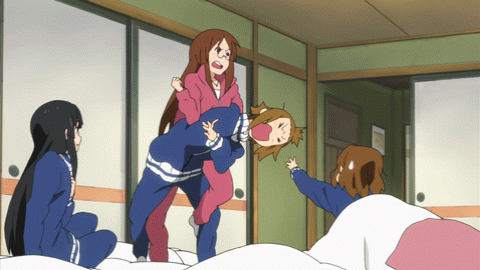 The second characteristic of kūki-kei anime is that it's almost always built around its homosociality—the cast is entirely composed of young women, and the story of their interactions. Uno views this from the vantage point of the male consumer: for him, the lack of male characters implies the abandonment of the possibility to "possess" (shoyū 所有) the female characters. He sees this as a positive move away from the violent previous relationship to possession, where men, facing the crisis of their identity under postmodern capitalism, sought to stabilize said identity by possessing women, forcing them to become the comfortable private space they could always return to while they went into the public sphere (Uno, 2018). By comparison, kūki-kei stands for a more peaceful pleasure—he still thinks male consumers want to "possess" the girls, but as with the shows' stories themselves, for the pleasure of it; it comes with an acceptance that doing so cannot help rebuild a grand narrative of masculinity.
Interestingly, Uno's argument is not so different from what UTS identifies as those of the genre's detractors: they complain that it is fundamentally objectifying, while Uno maintains the fundamentally objectifying nature of such works—or rather, he fails to do away with the assumption that the consumers of such works are men, even though K-On's popularity among young women has long been proven ("Anime-betsu shichōsha-sō danjo hikaku," 2011).
The problem with Uno's analysis, positive as he finds it, is that he (following in Azuma's footsteps) assumes the male consumer and his normative sexuality; the statistics above, as well as K-On!'s largely female staff, he completely ignores. Note that this is not only a sad mistake, but also actively harmful to the already marginalized voices who are also kūki-kei anime's spectatorship. As Hirose points out: what about women possessing other women, for instance? On top of this, his approach is mostly psychological speculation: he completely ignores that the question of objectification is not an abstract, but dependent on certain filmmaking strategies: for instance, the male gaze in Hollywood movies has traditionally relied on the shot/reverse-shot technique, which establishes who stares and who is stared at (Cohen, 1992).
The question, then, would have to turn to: do kūki-kei works make use of these characteristic strategies? Granted, Yamada being director does not necessarily rid the work of any potential for objectification—it is a commercial work, after all. Putting Uno's assumptions to the side, Hirose argues that Sawako represents the "male point of view" within K-On!'s world, in that she behaves according to fantasies which would be shared by the male audience (e.g. making the girls cosplay).
Here we must talk about the male gaze. Hirose's analysis poses an immediate problem, in that the male presence need not to be asserted by any diegetic actor. Rather, we understand the male gaze as a cinematographic move by which an objectifying male subjectivity is imposed on the viewer. That is to say, by imposing a certain stare on the female character, she is made into an object to be stared at, robbed of her agency. What is important to understand is that this process creates a specific subjectivity within the work; it doesn't require any prior assumption of who watches. In film studies, the notion of "male gaze" comes from Screen studies (the oft-referenced Visual Pleasure and Narrative Cinema (Mulvey, 1975), and its psychoanalytical thrust was at one with its Althusserianism (to put it simply, a current of Marxism): the goal was not merely to describe how the entitled male's psychology manifested in film, but point to the ideological dynamics at play and push cinema toward revolutionary subjectivities (Mulvey, 1975) (there is, I believe, a longer article to be made about the possibility of a Freudo-Marxist analysis of kūki-kei).
So, what do all these theoretical debates have to do with us? Well, first of all, it means that Sawako cannot be considered to stand for anything like male subjectivity. Besides the fact that she is a woman, she is simply not essential enough to the story to impose anything; no one watching K-On! would have their subjectivity as viewers shaped by her behavior: on the contrary, you will hear many viewers of all backgrounds talk about how they relate and sympathize with the members of HTT! That is because the camera is constructed around their subjectivity, not Sawako's. Secondly, since we cannot forget the ideological element, an analysis of Sawako's role needs to consider her place in the larger "debates" K-On! engages. Knowing what we said in the first part, and if we refuse the simplistic rewritings of Uno, Sawako gains a much more sympathetic flavor than Hirose is willing to admit: she enters and exits the heroines' little world (their subjectivity), ensuring that, at least for a pair of years, the clubroom is all to HTT, while leaving them the space they need to make the place theirs. Sawako is important not for her overarching presence as an instance of the male gaze or as a motherly figure, but rather for the way she navigates in and out of the world, as a protective and kind but necessary bridge into the outside world.
Rewriting kūki-kei anime in terms of "family drama" (the Freudian narrative) and entitled male consumption is, indeed, violence done on the artwork's multiplicity and its capacity to create unique and new subjectivities within itself (Deleuze & Guattari, 1973; Rushton, 2009).
Secondly, we must ask about the presence of the male gaze in K-On!'s camera. I, for one, would argue against this. My theory is that, given the creator is not the person who stares—the narrator is seldom the writer (Genette, 1972)—and we for practical reasons cannot make simplistic assumptions about who the viewer is, we for now are better off saying that the camera can be anyone's, at least in K-On!; in fact, I would say that Yamada Naoko, by integrating a number of photographic techniques in her work, comes up with a self-effacing camera that has since become her distinctive style—a similarity she shares with one of her references, Ozu Yasujirō. She is the distant observer of her characters' lives, which she oversees by protecting rather than violating or possessing. If the male gaze is a form of violence done on the viewer's subjectivity, then Yamada stands for all the opposite.
That this analysis cannot fully extend to all of kūki-kei should go without saying; however, what this should help us understand is that, while not making any overt feminist statement, (some) kūki-kei makes space for all sorts of spectatorships, female and queer included; and that this alone distinguishes it from other genres of anime and makes it more feminist beyond, as UTS mentions, the fact that it "details the meaningful relationships between [the characters], how they empower one another, and celebrates their femininity" (Under The Scope, 2018), a fact which is obviously very important.
Conclusion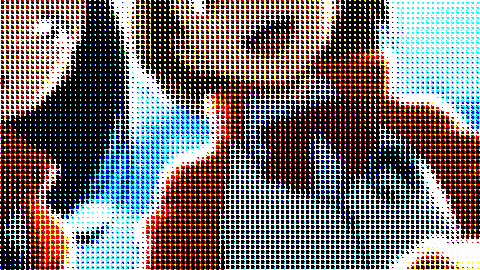 We find that this formal consideration on the male gaze (or lack thereof) is at one with the universality of the problems of time and place presented earlier. The possible implication here is that kūki-kei's ability to allow all spectatorships corresponds to its universal themes. While Uno centers around the postmodern loss of a grand narrative around manhood and subsequent filling of this hole via the "possession" of women, he fails to understand the global insecurity accelerated by postmodern capitalism, and thus the reality of kūki-kei as a genre where possession is not the goal, but stability is; a stability that we all have a deep-seated longing for; an experience now shared across the gender spectrum because women are just as pressured into the public sphere as men, as the first part hopefully helped show.
These very universal concerns presented by kūki-kei anime will give rise to my one disagreement with UTS' video, which is that for him, YoriMoi should not be classified in the same category as the likes of Hidamari Sketch and K-On!.
Despite many differences, I do agree with Uno's fundamental observation about the desire for a "here and now" in kūki-kei anime. Now, you will say, YoriMoi is not about a here and now: it's about "somewhere that's not here", and in fact the phrase is repeated over and over by Rin. For Uno, the "here and now" theme comes from both the post-revolutionary society and the end of exteriority: as a result of these two things, the old fantasy of an unknown wondrous place is over; finding the "magic of the mundane" (Under The Scope, 2018) is the only possibility left for us, a situation of which K-On! has become the supreme expression.
But of course YoriMoi exists so he's wrong: people still look for that exteriority. My interpretation is that K-On! and YoriMoi are merely two sides of the same coin. Their fundamental problematic is the same, and in fact both Rin and Yui are driven by the desire to achieve something while in high school; their quest, though it leads them to very different places, stems from a sense of time's fleetingness. And although we could say that YoriMoi has a narrative goal, it only has one on the surface level: for its characters, going to the Antarctic is chiefly a personal journey: it is about acquiring time to grow as individuals (in fact, I think this is where the move to stop school for a while gains a more than practical meaning: it is about finding time to do what one desires, finding a time that's not ruled by the system's whims). In both cases then, interiority is what really matters (even Shirase's revengeful streak is for purely personal reasons, not any counter-cultural one). Therefore, they share their fundamental problematic, in that they long for a here-now-ism: the desperate quest for a now that could last forever (the achievement of a near-impossible quest in YoriMoi), and for a here that provides this (the Antarctic is blank, uninhabited, it is a place Rin and her friends can paint with their interiority), and the subsequent acceptance that this cannot in fact last.
K-On!, as I have shown, is the reaction to instability by attempting to win interiority in what is already there; and YoriMoi, driven by the same desire, rushes to "a place further than the universe", away from all the undifferentiation and alienation of modern life, where the girls can indeed express interiority freely. It is in this that they are part of the same larger category: they share the same problems. YoriMoi is different in that it happens to retain the desire for exteriority (it seems to find it the necessary condition of exteriority, an admission more revolutionary than K-On!'s).
Significantly, they also share the capacity to accommodate all sorts of audiences I found to be one of kūki-kei's strongest qualities. In fact, I will say that there is a whole and wide array of shows which can be connected by at least a movement toward a universalization of the female perspective: kūki-kei series like K-On!, idol shows like The [email protected] (much as Nishigori would hate to hear it), and more cutting-edge series like YoriMoi or Revue Starlight are all united by this thread, where they present all-female casts in a way that all audiences are welcome to them. My speculation is that they reflect the growth of a new anime-viewing subject, of which international audiences are the main proof (see the large queer spectatorship for all these series); what I see here is that Uno may have failed to identify that, at the end of all the instability over the loss of a narrative for men, there may be the creation of a new male subjectivity which these shows accompany. Although we have so far categorized these shows around thematic concerns, there is an argument that kūki-kei/"cute girls doing cute things" may in fact be a question of form.
But of course this has strong implications for genre classification altogether: if YoriMoi is just as much "cute girls doing cute things"/kūki-kei as K-On!, then isn't the genre so wide that it stops defining anything concrete? The question is more than valid, and not answering it is this article's open limitation. For now, I will side with Hirose in claiming that kūki-kei is something of a cage which limits a wide variety of shows by focusing on their superficial traits. The same can probably said of the phrase "cute girls doing cute things", a reductive description which has always been popular both with detractors and lovers of such shows.
My proposition here, by contrasting K-On! and YoriMoi, is that perhaps we should not throw away the insight found in "cute girls doing cute things"/kūki-kei categories, but rather shift the question of the male presence to that of the male gaze (after recovering all of the concept's political implications): the larger category of "cute girls doing cute things"/kūki-kei may become too large to say anything, but we'll gain something important. We admit that these shows share formal commonalities, notably in terms of the types of subjectivities they build; and I think this will compel  us to look for differences in the strategies employed to create each work's individual subject-position, which will prove more significant, because it will indicate us, in the final analysis, the ideology that these series create—in other words, we need to focus on the dialectic between what's on the screen and how it manifests to the people looking at it. In doing so, we'll build a system of understanding that truly reckons with the diversity UTS mentions at the start of his video (if it so important, surely it is worth building our understanding around). In the end, I do not mean to say that K-On! and YoriMoi should be in the same category: rather, I think that Uno's definition of kūki-kei already contains this capacity for endless expansion: what we need to do is counter such vague categorizations, by focusing, rather than on the concerns these shows share, on how they react to them—so we can, hopefully, get closer to understanding the real nature of their political content, as I have hopefully managed to start showing in this piece.
Bibliography
Anime-betsu shichōsha-sō danjo hikaku "Keion!!"6:4 "Kuro shitsuji"3:7 "Sutopan 2"9:1 "Madoka☆Magika" 7:3 [Comparison between male and female viewerships by anime: "K-On!!" 6:4 "Black Butler" 3:7 "Strike Witches" 9:1 "Madoka☆Magika" 7:3]. (2011, November 26). Retrieved November 28, 2018, from
http://otanews.livedoor.biz/archives/51841137.html
Deleuze, G., & Guattari, F. (1973). Capitalisme et schizophrénie. 1, L'anti-Oedipe [Anti-Oedipus: Capitalism and Schizophrenia]. Paris, France: Éditions de Minuit, 1973.
Genette, G. (1972). Figures. III. Paris, France: Éditions du Seuil.
Hirose, M. (2013). Kūki-kei to iu na no ori [The caged name kūki-kei]. In Sengo Nihon no chōkaku bunka: ongaku, monogatari, shintai [Post-war Japanese auditory culture: music, narrative, body]. Tōkyō-to Chiyoda-ku: Seikyūsha.
Mulvey, L. (1975). Visual Pleasure and Narrative Cinema. Screen, 16(3), 6–18. https://doi.org/10.1093/screen/16.3.6
Rushton, R. (2009). Deleuzian spectatorship. Screen, 50(1), 45–53. https://doi.org/10.1093/screen/hjn086
Under The Scope. (2018, November 27). Cute Girls Anime Is Good (And Feminist). Retrieved November 28, 2018, from https://www.youtube.com/watch?v=y-9vRCpkL98&t=0s
Uno, T. (2011a). Zero-nendai no sōzōryoku, sono go [After "The 2000s' imagination"]. In Zero-nendai no sōzōryoku [The 2000s' imagination]. Tōkyō: Hayakawa shobō.
Uno, T. (2011b). Zero-nendai no sōzōryoku [The 2000s' imagination]. Tōkyō: Hayakawa shobō.
Uno, T. (2018, March 16). Uno Tsunehiro "Bōsei no disutopia EXTRA" dai yon-kai 'kūki-kei' to giji dōseiai-teki komyunikeishon (1) [Uno Tsunehiro's "Maternal dystopia EXTRA" episode four: kūki-kei and pseudo-homosexual communication (1)]: Daily PLANETS. Retrieved November 28, 2018, from http://ch.nicovideo.jp/wakusei2nd/blomaga/ar1450037